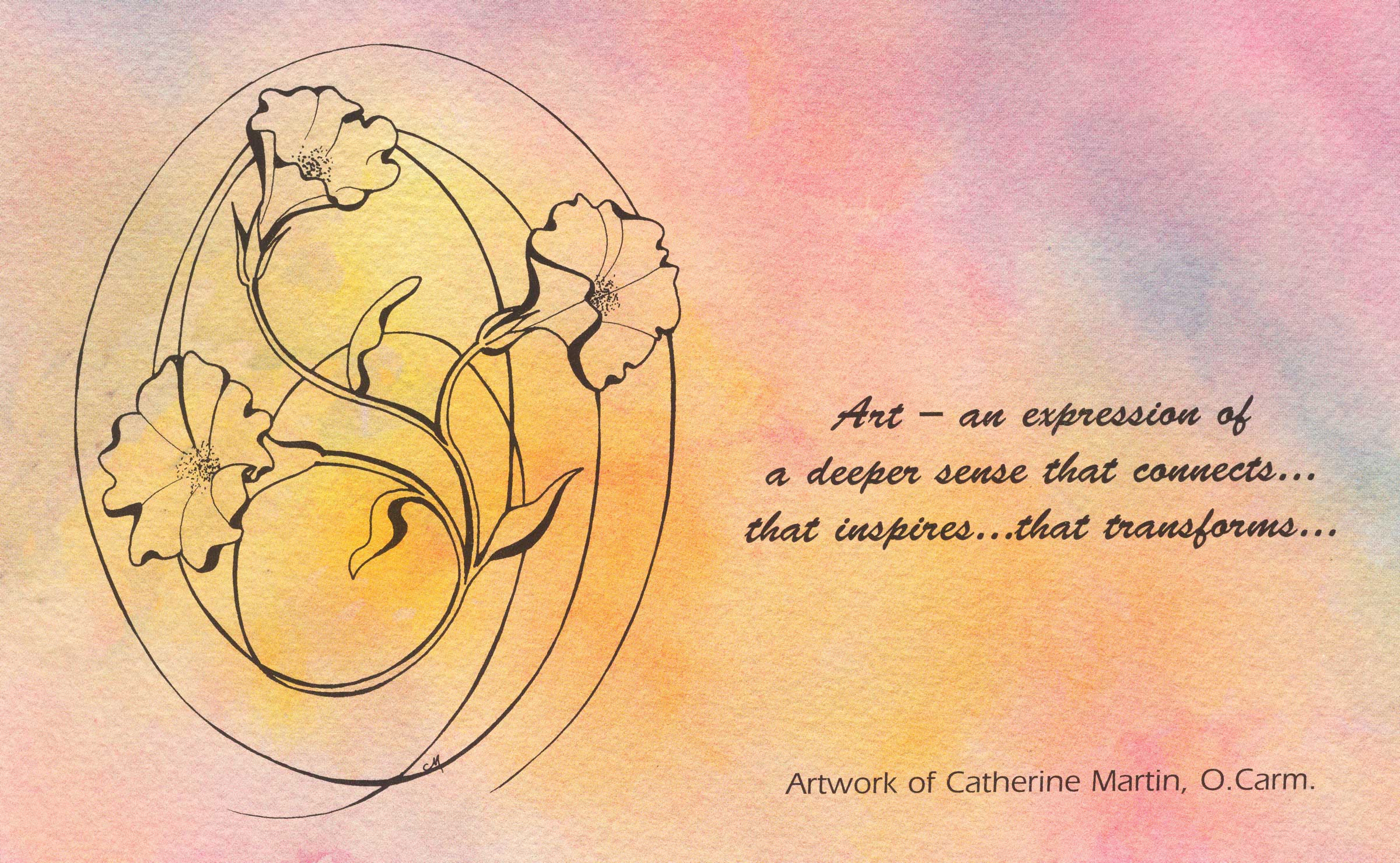 About the Artist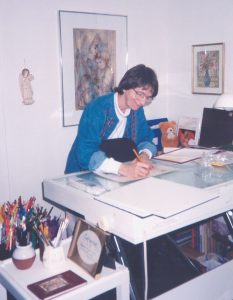 Sister Catherine Martin, a sister in the Congregation of Our Lady of Mount Carmel, lives in Lacombe, Louisiana where she works in her studio overlooking Bayou Lacombe. Her true joy is working with pencil saying that there is a true and pure message in pencil art akin to black and white photography. She enjoys using color as well, as it gives mood and feeling to art. Creativity comes alive with color and her favorite color medium is watercolor.
Whether black and white or color; whether pencil, pen and ink, watercolor, oils, pencil color or egg tempera she truly enjoys working with them all.
Sister Catherine believes in the quote on her home page, a quote that came to her spontaneously and seems to capture all she can say about art and all that she desires her art to convey.
Please sit back and take time to browse her artwork throughout this website. If you should have any questions or wish to purchase any of the artwork shown please feel free to contact Sister Catherine using the information below. Thank you and enjoy!
View Sister Catherine's art here.