Philippines
Some history…
In 1962, at the invitation of Bishop Epifanio B. Surban, the first foundation in the Philippines was opened in Dumaguete City by Mother Marcella Foret, O.Carm. and Sr. Carmelita Danos, O.Carm.
As the Filipina sisters joined them and more American sisters came, they managed two diocesan facilities, the Holy Child Hospital and Cathedral School. Some of the sisters engaged in socio-pastoral and basic health ministries in the barrios. Later, they built their central house in Quezon City where they opened a pre-school.
In 1976, the Philippine foundation became a Region. With the preferential option for the materially poor, the sisters spread out to the Prelatures of Marawi and Infanta in 1979.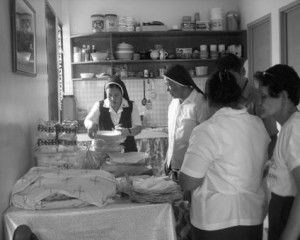 Today…
The Sisters of Mount Carmel are a Carmelite presence in a variety of ministries in Aurora, Dumaguete City, and Quezon City. They work with the people as teachers, as school / hospital administrators, as health care givers and socio-pastoral workers, as catechists and retreat facilitators. Others are in administrative ministries overseeing the spiritual and temporal life of the sisters. Their apostolic ministry flows from and is nourished by their life of prayer, silence and contemplation.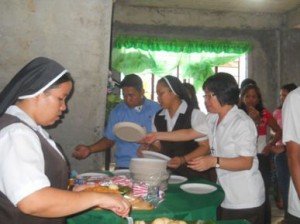 Sisters of Mount Carmel Catholic School (SMCC)
Sisters of Mount Carmel Catholic School in Quezon City is a co-educational preschool, elementary , and secondary school owned and operated by the Sisters of Mount Carmel. Its vision is to have students holistically formed and rooted in the Gospel. Its goal is to have learning approaches based on the principles of alternative and distinctly Carmelite education.
Holy Child Hospital (HCH)
The hospital is a diocesan facility managed by the Sisters of Mount Carmel since 1965. Through the years it has expanded and upgraded its facilities and services. The hospital is a great help for patients from Negros Oriental and nearby islands who otherwise would have to go to Cebu or Manila.
Mount Carmel Mobile Clinic (MCMC)
Established in 1978, its community-based health program trains health workers and mothers from the barrios on nutrition, primary health care, responsible parenthood, sustainable income- generating projects, ecology, sanitation, leadership and community organizing. Christian formation of the youth and children is part of the program. MCMC is an extension of the services of Holy Child Hospital in Dumaguete City.