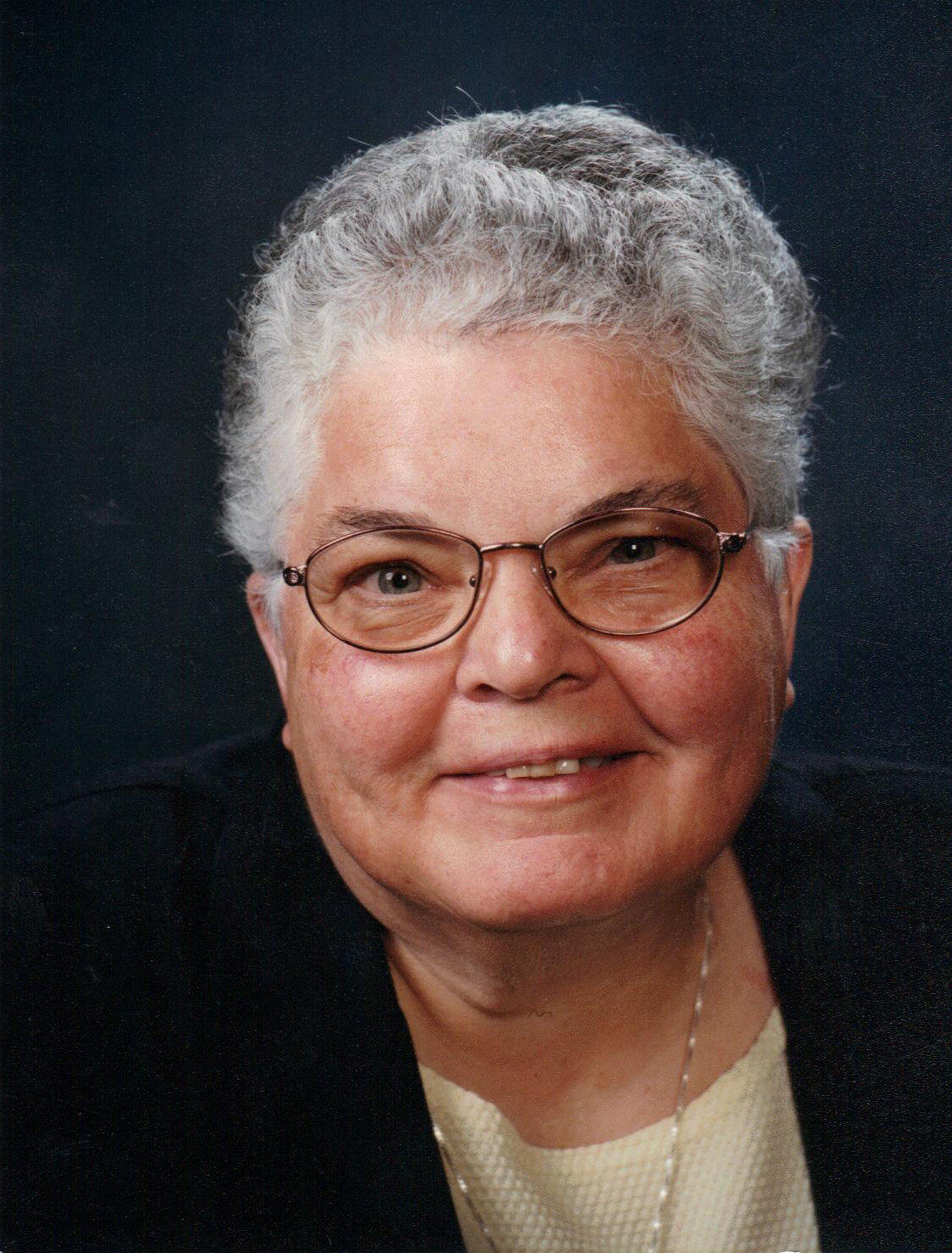 Sister Bartholomew "B" DeRouen, a Sister of Mount Carmel and teacher, died June 15, 2016 at Evangeline Oaks Guest House, Carencro, LA. She was 81 years old, and in the 61st year of her religious profession.
Sister "B" was born Glee Margaret DeRouen on September 2, 1934 in New Orleans, LA to Arthur DeRouen and Lucille Margaret Reaney of New Orleans, LA. She entered the Congregation of Our Lady of Mount Carmel on September 8, 1952 and received the habit of the Sisters of Mount Carmel August 3, 1953. On August 3, 1955, she made her first profession, and pronounced perpetual vows August 5, 1960. She celebrated her 60th jubilee in 2015.
Sister "B" attended Lakeside Elementary and St. Dominic Schools and graduated from Mount Carmel Academy in New Orleans. At St. Louis University in St. Louis, MO she received both her B.S. in English with a minor in education and philosophy and an M. Ed. in education. She did post graduate work in various areas of religious education at St. Mary of the Plains College, Boston College and Creighton University. Devoting almost 20 years to education she taught at Mount Carmel schools in Abbeville, New Orleans and New Iberia, LA, and at St. James Major in New Orleans, LA where she served as principal in 1966-1969. She worked in campus ministry at McNeese State University and LSU in Eunice, LA in pastoral and retreat work at St. Joseph Church in Rayne, LA, and as a family counselor in Lafayette, LA. She directed retreats for priests, religious and the laity and served as a spiritual director. She has written poetry, music and lyrics, and contributed a column in the Clarion Herald of New Orleans. From 1985-1993 she served as congregation councilor of the Sisters of Mount Carmel. She worked as coordinator of spirituality at Maryville Renewal Center from 1994-1997 and as a pastoral worker at St. Genevieve Church from 1997 until her retirement in 2003. After retirement Sr. "B" continued to write poetry and published Glory to Glory in 2011 while in residence at Evangeline Oaks Guest House where she died after a lengthy illness.
Sister "B" was preceded in death by her parents. She is survived by her sister Phyllis Carnilla of Bay St. Louis, MS. A Memorial Mass will be celebrated Saturday, June 18, 2016 at 11:00 a.m. at St. Elizabeth Seton Church, 610 Raintree Trail, Lafayette, LA. Msgr. Jace F. Eskind, J.C.L., pastor of
St. Martin de Porres Catholic Church, Lake Charles, LA, will preside. Because Sr. "B" donated her body to science, internment will be at a later date in St. Louis No. 3 Cemetery.