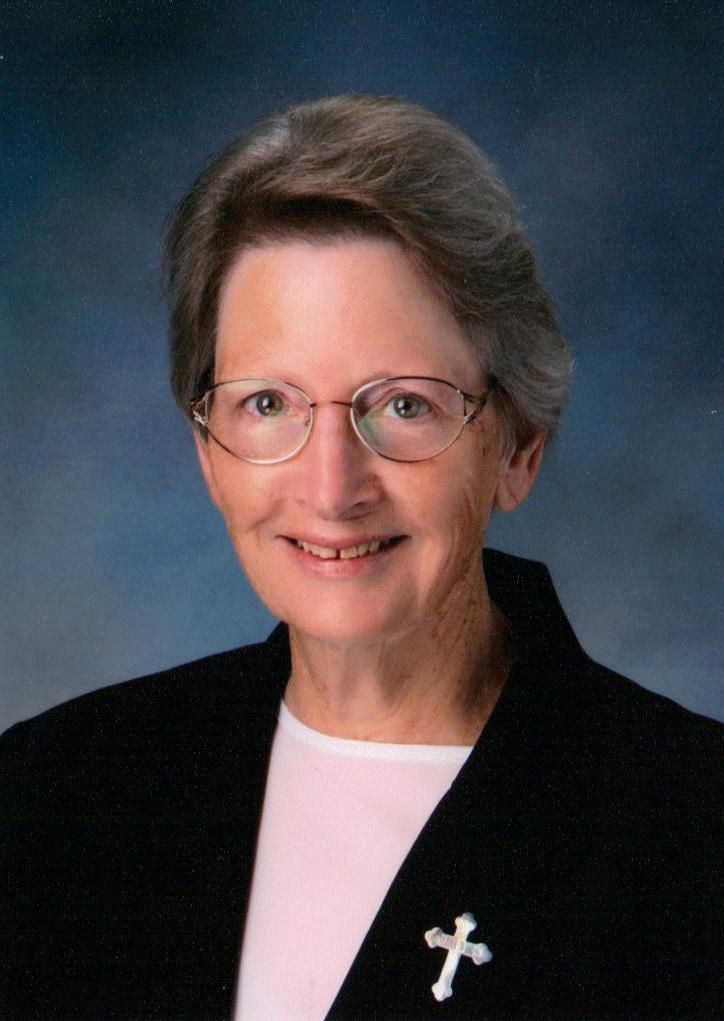 Sister Ursula Diasselliss, O. Carm., born Carolyn Diasselliss, a Sister of Mount Carmel, principal and teacher, di
ed September 12, 2016 at the Motherhouse. She was 76 years old, and in the 56th year of her religious profession.
Sister Ursula was born on October 8, 1939 the first of seven children, to John Louis Diasselliss, II of Bison, Kansas and Mary Lou Murphy of St. Joseph, Missouri. She entered the Congregation of Our Lady of Mount Carmel on January 18, 1958, received the habit of the Sisters of Mount Carmel on August 5, 1958 and pronounced perpetual vows on August 5, 1965. She celebrated her 50th jubilee in 2010.
Sister Ursula graduated from St. Dominic and Mount Carmel Academy, New Orleans, LA. She received a Bachelor of Arts degree in Elementary Education in 1962 from Dominican in New Orleans, LA and a Master of Education in Administration and Supervision from the University of Southwestern Louisiana in Lafayette, LA.
Devoting over 50 years to education Sister Ursula was principal at St. Joseph School, Thibodaux, LA, Our Lady of Lourdes,
and St. Dominic, New Orleans, LA. Sister taught at E. D. White Highschool, Thibodaux, LA and Mount Carmel School of Abbeville, LA, and St. Louis King of France, Metairie, LA where she also served as principal.
Sister Ursula also served as Executive Director of Carmel in the Business District Preschool, as Congregation Treasurer, Executive Councilor and President of the Congregation.
In 2007 Sister joined the staff at Cub Corner Child Care and Preschool, New Orleans, LA. In 2015 she moved to Our Lady of Wisdom Healthcare Center. In 2016 she was at Passages Hospice and then moved to the Motherhouse until her death.
Sister Ursula was preceded in death by her parents, one brother, John Diasselliss, III. She is survived by two sisters: Mrs. Gail Lopez of Lacombe, LA and Mrs. Nancy Corbeille of Huntsville, AL and three brothers: Michael Alan Diasselliss of Santa Clarita, CA, James Paul Diasselliss of Johns Creek, GA and Kenneth Peter Diasselliss of New Orleans, LA .
A Mass of Christian Burial will be celebrated September 16, 2016 at St. Dominic Church, 775 Harrison Ave, New Orleans, LA 70124.  Visitation will be held at St. Dominic Church from 10 a.m.-noon with funeral Mass at noon. Interment will follow in St. Louis No. 3 Cemetery. Arrangements have been entrusted to Jacob Schoen and Son Funeral Home, New Orleans.