Members of the Sisters of Mount Carmel in Louisiana, USA gathered at their Carmelite Spirituality Center in Lacombe, LA on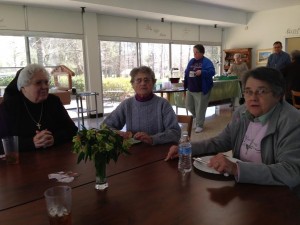 February 28, 2015 for a day of communal assembly entitled "Moving Forward in Hope: Keys to the Future" facilitated by Brother Ronald Hingle, S.C.
The sisters had a chance to visit each other, time for individual reflection, and group sharing.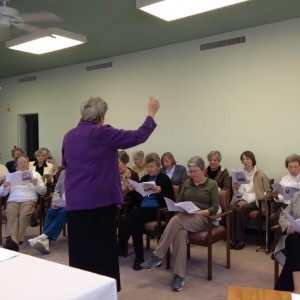 The sisters reflected and shared their own vocation stories and assessed their lives of community living as well as looked into the reality of the younger generation who are responding to religious life today. How this younger generation views religious life and where the congregation can concretely provide programs that would respond to the present reality of the younger generation, were areas addressed by the sisters.
The sisters ended their day of assembly with a Eucharistic celebration presided by Brother Louis Couvillon, S. C., an ordained Brother of the Sacred Heart.