Retreats
Join us as we impart our Carmelite Spirituality of facilitating an encounter with God through extended and day retreats, private and directed retreats, spiritual direction, weekends of reflection, days of reflection and prayer services.
GROUP RETREATS
The Center offers hospitality for parish groups, school staffs, businesses and other associations wishing to use the meeting facilities and chapel for meetings and days of reflection. A minimum number of 15 is required to schedule a group retreat. Meals, snacks, and coffee/tea may be requested.
GUIDED RETREAT
The guided retreat is a group retreat led by the staff of the Carmelite Spirituality Center which consists of daily input for reflection, quiet prayer time, spiritual guidance and opportunity for Eucharist.  Guided retreats offered at the Center are listed in the CALENDAR OF EVENTS section.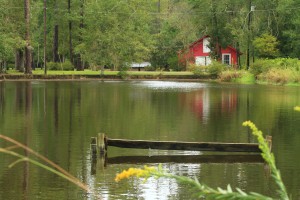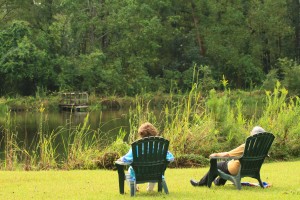 MORNINGS/ DAYS OF REFLECTION
Our days and mornings of reflection provide an opportunity for input, reflection, quiet time and prayer for those who can't get away for longer periods or for those who wish an on-going "quiet time."  We offer "Mornings of Prayer," usually on the third Tuesday of each month.  These gatherings include a reflection, quiet time, time for sharing and prayer.  Donations are accepted. Other days of prayer, which include a light lunch and times for reflection, are listed in CALENDAR OF EVENTS.
PRIVATE & DIRECTED RETREATS
Cottages on the grounds of the Center are available for individuals seeking a private retreat of varying length throughout the year.  Accomodations include a small house and a larger house on the pond.  A tranquil environment allows you to pray and listen more deeply and respond more fully to the movement of the Spirit within.  Retreatants are responsible for their own food preparation in the cottages' fully equipped kitchens.
Retreatants may request direction by either Sister Barbara or Sister Terry.  Directed retreats are for those who seek a spiritual companion to help them listen to the guidance of the Spirit.  Directors listen and may offer suggestions for prayer or for addressing obstacles to prayer and deepening in the spiritual life. Contact the center for more information on booking one of the cottages.
CELEBRATION OF LIFE AND MEMORIAL SERVICES
We offer the opportunity for families to gather together to remember, to share, to celebrate Loved Ones whose life journey here on earth has transitioned into eternal life with God.  Please contact Sister Terry.
PAYMENT POLICY
The CSC is entirely dependent upon program fees and donations for our support; however, no individual will be turned away for inability to pay.  Please call the Center to work out an arrangement.  Participants who give beyond suggested fees allow us to offer reduced fees and scholarships for others.